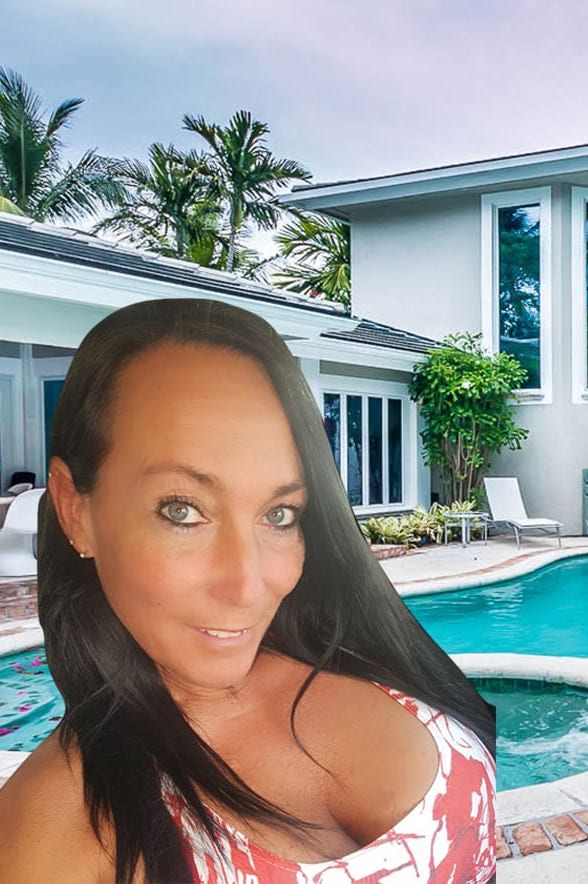 Delivering old school values & building relationships while providing the quality real estate service you deserve.
I have lived in South Florida since 1985 and know the areas well so you're in good hands when it comes to your real estate needs. I am your trusted choice in real estate here in delivering old school values & building relationships while providing the quality service you deserve whether selling, buying or leasing, going above the rest.

I have been in the real estate services business in the Ft Lauderdale, Plantation, Pembroke Pines, Weston, Miramar, Davie, Cooper City, Hollywood, Margate, Lauderdale by the Sea, Pompano Beach, and Boca Raton real estate markets for many successful years and will be here for many more. This longevity and confidence comes from my real estate services to a great many buyers and sellers, and their recommendations to others that result in repeat and referral business that keeps me productive and successful.

As a full service Ft Lauderdale, Plantation, Pembroke Pines, Weston, Miramar, Davie, Cooper City, Hollywood, Margate, Lauderdale by the Sea, Pompano Beach, and Boca Raton real estate professional, I work with buyers, sellers and investors in real estate transactions spanning all of the price ranges and property types.

I do serve other areas of Florida in addition to the above mentioned.
On the east coast from Broward County to Ormond Beach.
In Central FL from Broward County to Mount Dora area.
On the gulf side from Naples to Clearwater.
Other areas are available per request.

Additionally, as a FL Licensed Home Inspector (#HI14607) I offer impartial, unbiased, professional home inspections.

I offer my buyers free home inspections and my sellers a free pre-listing inspection.

I'm also available for wind mitigation inspections, 4 point inspections, roof inspections and full home inspections for clients who I don't represent in the actual real estate transaction.
www.TaraBurnerHomeInspections.com for info or to schedule your home inspection.

Residential Single Family – My residential single family services connect buyers with sellers every day, and I do it with professionalism and a total dedication to my clients. This property type is the majority of my market transactions, but by far not the only one in which I have expertise.

Condominiums – While condominiums are residential, they're a very different market focus, and I am an expert in evaluating condos and helping buyers and sellers to cope with the special financing and homeowner concerns for this property type.

Multi–family – Investors are great clients for me. Multi–family properties are a very unique market. The detailed return on investment and valuation calculations investors need to evaluate properties for rental are second nature to me.

Managing Broker For
Tara Burner Real Estate
Tara Burner Inc.
950 S Pine Island Rd #A150
Plantation Florida 33324

Call/Text: (954) 549-3393
EMAIL: tara@taraburner.net


"Professional, efficient, determined all describe Tara Burner. Communicated with us the entire time and got us relocated without a problem. Happily living in our new home"
"Responsive, aggressive (when needed), yet casual and easy going is what Tara is. She was dedicated to finding the right property and she did just that. Will gladly refer her to others!"
"I like your personality and the way you work and follow up and that has not been my experience with other agents. I appreciate all you did for me to find the right property"
"Attentive, efficient, effective, personable, accomplished all describe Tara Burner. Tara took the time to listen to what we wanted and delivered!"
I had a great experience working with Tara. She was very helpful throughout the buying process. Contacting selling agents, making site visits, etc. Very easy to get ahold of and seems to have good relationships with other realtors in the area. Don't hesitate to use her for any real estate transaction.
We highly recommend Tara for so many reasons, she is genuine and caring and very knowledgeable about the area. After relocating to Ft. Lauderdale from Southern California we had no idea where we wanted to live but Tara listened to all of our needs and wants and helped us make our transition to the area much easier and helped to find us a great place to live too! If you are looking to work with an efficient Agent who knows their stuff then Tara is certainly the perfect choice.
Excellent customer service, attention to detail, and goes out of the way to ensure you are satisfied! Follows up after the fact to ensure complete satisfaction. I would not hesitate to have Tara as my real estate professional for any and all future requirements.
Tara Burner is a real estate gem! Where do we start? We have rented, bought and sold 3 houses with her and are definitely sold on her. My first interaction was by email and I was an out of state-er. She was the ONLY realtor in south Florida who would even respond to me, as I was looking for a rental and didn't have a high budget. She replied in a timely manner with a full message that addressed all my concerns. And in each transaction we've now had with her she has been consistent. She always replies (and most often, immediately), has a wide knowledge of neighborhoods (and not only in south Florida, but in some other parts as well) and really, really knows the process whether buying, selling or renting. I've learned a lot from her about the whole real estate process and not only do I find it interesting but I appreciate the huge amount of work that a realtor does (if they are doing their job, and in my experience many do not) whether it's a simple rental or a complex purchase or sale. Tara really juggled everything really well; we had our fair share of complicating factors. If you are working with Tara you landed a good one!
I've encountered hundreds of other agents, but have never offered a testimonial or "review" before. However, I felt compelled to write this review after my most positive and rewarding experience with Tara involving a residential lease transaction. From our initial encounter through the the closing of the deal, Tara was poised, professional and courteous--all while keeping her client's interest first. Tara was tremendous with diligent follow up and updates at every stage of the transaction. Moreover, not one contractual detail, deadline or time-frame was missed or overlooked. We were even able to close early while in the face of a tedious, comprehensive and unrelenting HOA screening application and interview process, all thanks to Tara's problem resolution and organizational aptitude. This is especially admirable after learning she was dealing with a family emergency during this entire transaction! It's refreshing to work with a true professional dedicated to providing an elevated sales experience. She's an outstanding Realtor, a great person and I look forward to many more future opportunities with Tara Burner. Thanks again to a successful transition, transfer and closing! I am THRILLED with your service!
Extremely easy process to sell my home and quickly. Was not on the market very long. With Tara's expertise, no detail was left undone. I felt like I had a personal assistant in my back pocket. Tara is very educated in this field with super fast response times. Thank you for making my deal a succes.